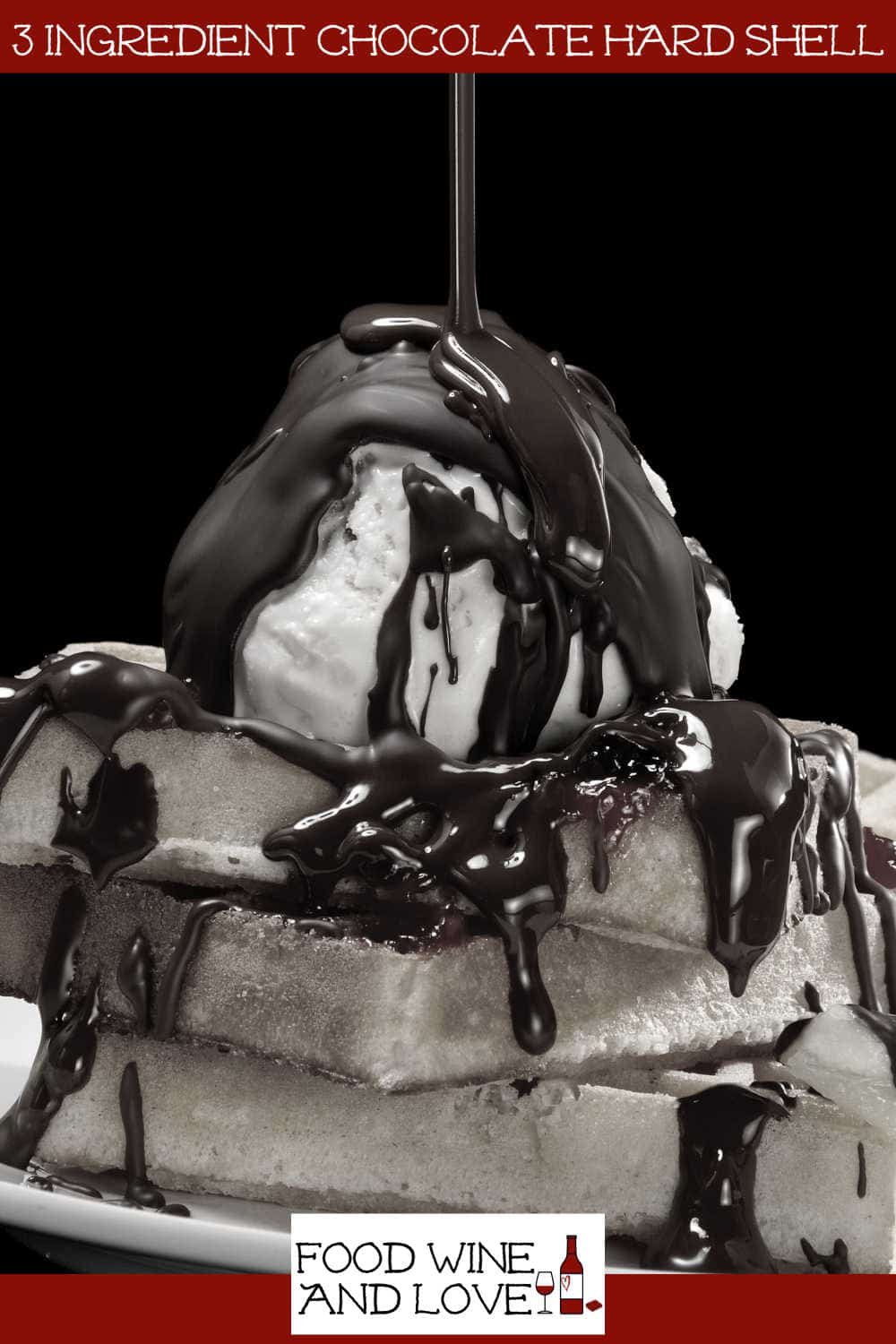 Learning How to Make a Chocolate Shell is actually quite easy to do. Making this could even be close to as easy as eating it.
How to Make a Chocolate Shell
The first time that I had a chocolate shell was probably when I ordered a soft ice cream cone at the local drive through. I have to tell you that it was like heaven when I first tried it as well. However, as good as a chocolate shell may taste on a soft ice cream cone, there is way more that you can use it for. While I would never say not to put a chocolate shell on top of a soft serve ice cream cone, I would however, consider adding a chocolate shell to other great foods. You know, like dipping strawberries in your chocolate shell or even a banana.
This recipe only takes a few ingredients to make.
Obviously, chocolate is one of those three ingredients. Once you have tried this with chocolate, I would also suggest trying this recipe with butterscotch chips or even white chocolate chips! I have even heard of people experimenting with peanut butter! Here is an idea for anyone who plans on enjoying this hard shell recipe more than once. Invest in a microwave safe condiment bottle. I would probably store mine in the refrigerator and just heat it up as needed. However, refrigeration may have an effect on how hard the shell is when it is reheated. But really, who cares once you have eaten it?
When it comes to impressing someone, a chocolate shell can make a great impression.
Obviously, you can pour some warm chocolate shell over your ice cream. Do not forget to add a few chopped nuts before the chocolate hardens. I could also eat a banana that has been dipped in a hard shell and topped with chopped nuts. Getting back to the impressing people theme.. So you are entertaining someone for breakfast and you are serving up some great looking waffles. You could easily make those waffles even better by topping them with some ice cream. As you can probably guess, that ice cream (and waffles) get even better when you top them with some chocolate in the form of a chocolate shell.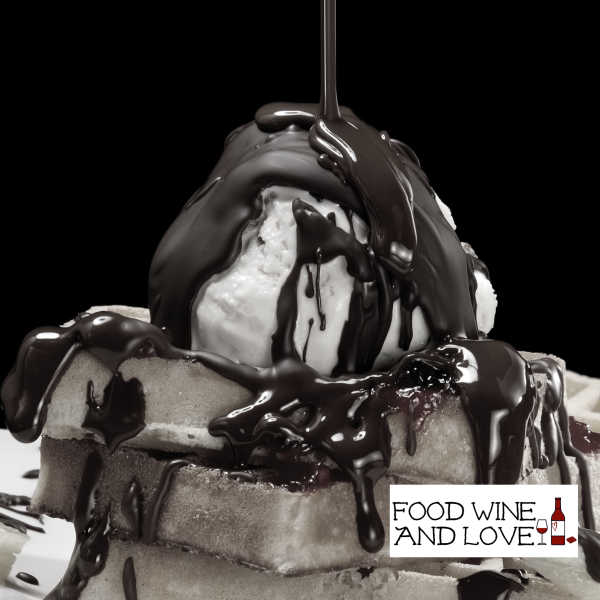 The recipe for Sugar Free Chocolate Hard Shell Topping
  What you will need to make this Sugar Free Chocolate Hard Shell Topping  
How to make Sugar Free Chocolate Hard Shell Topping
Combine all ingredients in a sauce pan or small pot and heat over medium-low heat. Cover this yet, stir this frequently as well (remove the lid to do so). Be sure to stir the bottom of the pan as well. Tip- spraying the pan with nonstick before you add the ingredients may help prevent sticking.
When the ingredients appear to be melted and the mixture is smooth (about 4-5 minutes) you can remove this from the stove.
Carefully transfer the mixture to a bowl and allow this to cool for a couple of minutes so as not to melt the ice cream.
This should take about a minute to fully harden once it gets on to the ice cream. For fun, you could sprinkle chopped nuts on top before it hardens too.