There are Five Facts About Red Wine That May Surprise You!
I know that I was surprised!!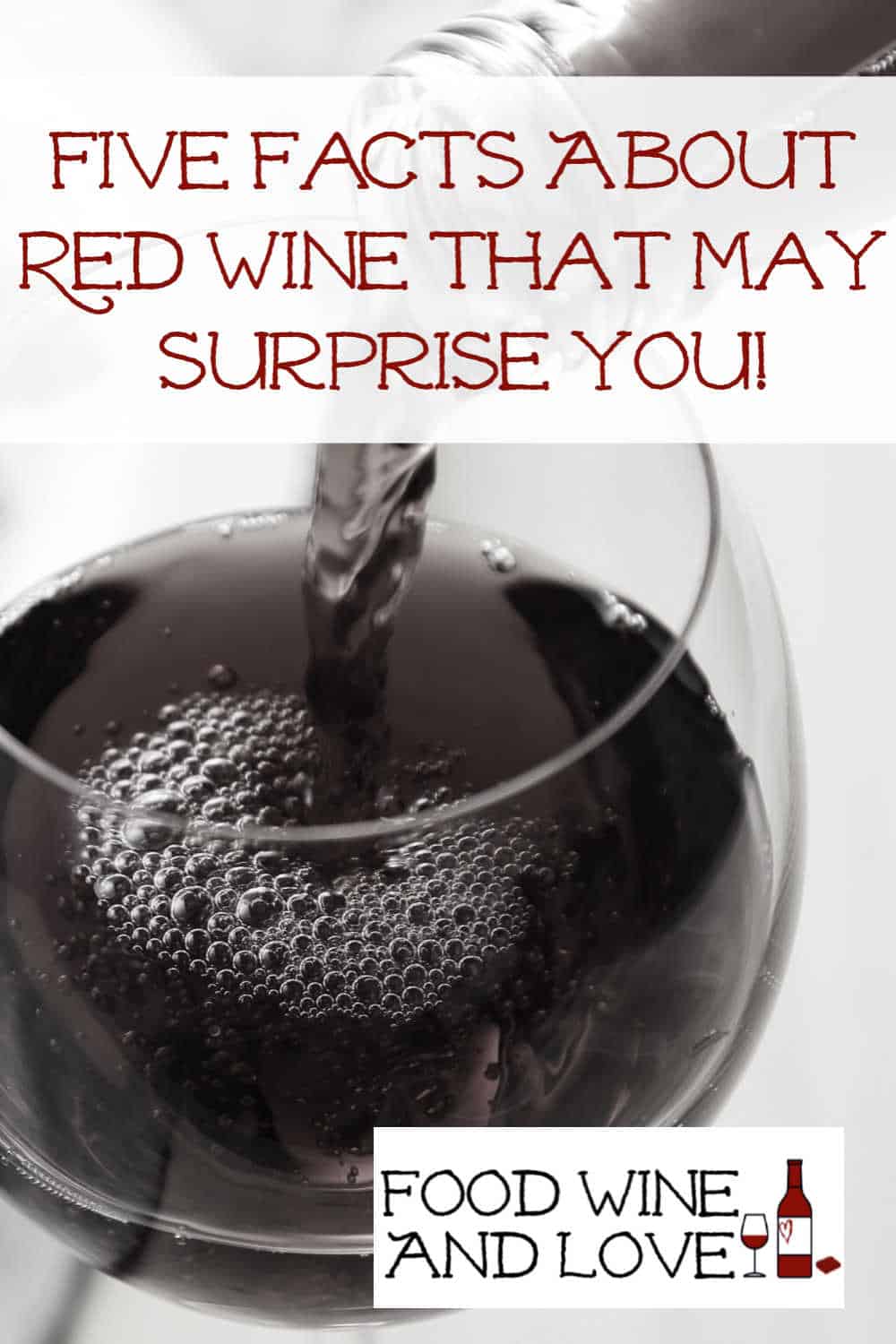 Five Facts About Red Wine That May Surprise You!
I must say that my red wine consumption has increased over the past few years.
This is because I have learned about the many benefits of drinking red wine.
As you may have imagined, there are some limitations to these benefits from drinking red wine.
Usually, when we hear that there are benefits from drinking wine, those benefits are in reference to drinking wine in moderation.
I would think that we would be hard pressed to find any expert who would tell use that we could ever benefit from drinking to much of any alcoholic beverage.



These five facts may not even involve drinking red wine.
Although, they all seem to have red wine in common. So, you never really know do you?
So what can red wine do for you?
Well, you may have heard about the usual flavonoid, resveratrol and tannins. These are the health benefits that the experts remind us about.
But check these out.
Red wine can help fight acne.
Who really likes acne anyway??
No one that I know.
It is the resveratrol in the wine that is so good.
Researches say that resveratrol can kill bacteria. We are talking about the bacteria that harbors around acne. Thus, it is the resveratrol in red wine that can combat the bacteria that is associated with acne.
And, there is good news for those of us past the age of acne too.
While I am on the topic of the face, red wine can help the rest if us too. I am glad to hear that.
Those flavonoid, resveratrol and tannins are good for the collagen and elastic fibers in the face.
There is some research out there to back this up. Red wine has been used as an astringent or even in face masks as a result.
Red wine may be helpful in fighting certain cancers.
I am all for fighting cancer. I certainly wish that it never even existed.
Researchers say that red wine can kill some of those bad cells.
Quercetin, which is a flavonol in red wine, that does this. Some folks say that it has anti-oxidant, anti-tumor and anti-inflammatory activity that can help.



Red Wine and Hair?
Well this one shocked me. I have never even thought about washing my hair with wine.
It is that Resveratrol in red wine helps the hair.
Resveratrol can help prevent hair loss and can also aid in hair growth. Some people add it to shampoo to make their hair thicker too!
A food cleaner!
So, when I buy fruit from my local grocery store, I almost always wash it before I eat it. I mean, I have no idea where that fruit has been or what has been in contact with it.
It is all about that resveratrol that is in the wine.
Remember what resveratrol does to acne? Well, resveratrol can also kill bacteria that such as salmonella and E. coli.