The Most Loved Pizza is always a topic of conversation it seems.
But, have you ever wondered what the most loved pizza is?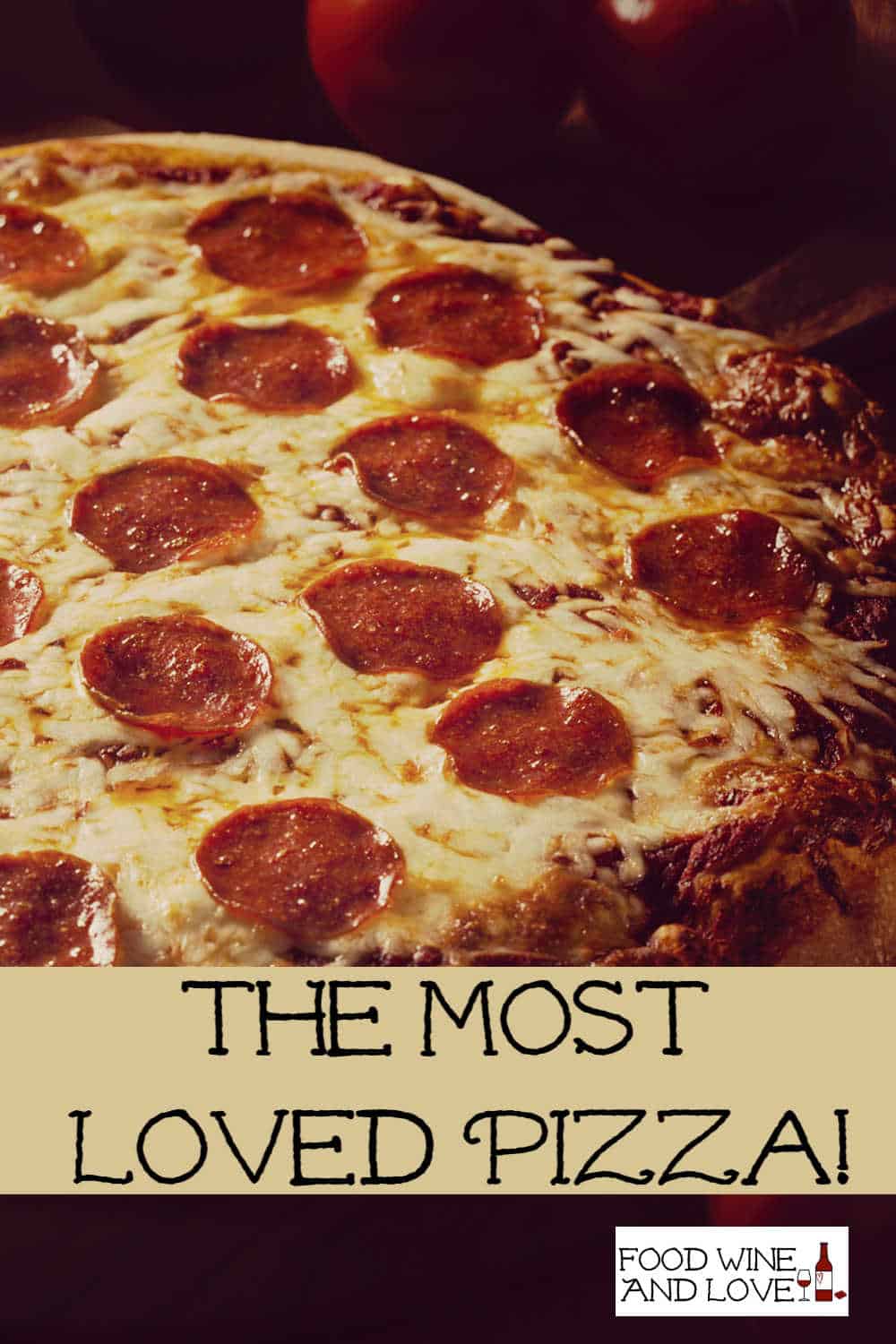 The Most Loved Pizza
When you are looking for something fast and warm to serve, Pizza is something that people can usually agree upon.
However, that may be just the idea of ordering one as we all seem to have our opinions and when it comes to pizza, this is no exception.
When it comes to pizza, sometimes we just seem to want it fast.
When we want it fast, we may not be a picky with the quality.
We just order what is convenient and maybe even what we have always done in the past.
But, toppings really can personalize a pizza just as chocolate sauce can personalize the sundae.
And there are some pizza toppings that are more popular than others when it comes to pizza.
Some folks prefer the meat toppings while others want their veggies. Also, there are the cheese pizza with no topping hold-outs (think Kevin McAlister).
We know that there always seems to be a survey going on somewhere asking people what their favorite topping may be.
Sometimes the toppings data comes from the people actually making the pizzas. Namely, that would be the quick pizza delivery places as well as the come on in and order a gourmet pizza. I am guessing that mom is not asked as often about the pizza preferences that she is making pizza for. However, that is besides the point.
When it comes to the standard pizza toppings, we usually see the same or similar results on the favorite pizza toppings.
I say the standard as there are some instances when you will find a pizza that is outside the box. No pun intended of course.
I should also mention that the crust should also be taken into consideration.
With varieties of thing crusts in addition to the pan and thick crust pizzas, there really are a lot of choices out there. Keep in mind that most folks do not have a hankering for the pan or thick crusts on a weekly basis. Also, there is a convenience attached to ordering a thin crust pizza when you are short on time.



The one thing that seems consistent among the pizza lovers out there is the sauce.
A tomato sauce, rather than a white sauce, seems to be the standard for pizza lovers.
That sauce may be peppered up or have some garlic enhancing it. Although, a lot of pizza joints do opt for the canned, already made, pizza sauce.
Most pizzas start out with the same cheeses as well.
The usual suspects for cheese are Mozzarella and/or Provolone cheeses. A topping cheese to go with those could be Parmesan cheese.
However, I must say that I have had some great pizzas with a Gouda cheese on top of it.
A white flour crust is pretty much the standard as well.
A wheat crust is an option that folks like as well.
Even more recent, we are seeing pizza crusts made out of vegetables like cauliflower.
By the way, while you are here you may also be interested in these ideas.
Be sure to follow me on Pinterest Facebook and Instagram.
Also, subscribe to my weekly newsletter!


–KEEP SCROLLING!–
The Most Loved Pizza
There are many ways to measure what the most loved pizza is. I mean you can ask five of your best friends or you could simply go upon what kind of pizza that you have eaten in the past.
I am going to share some of the favorite choices are below.
Please keep in mind that there is nothing scientific in this.
This is simply what is ordered or preferred by pizza eaters.
Let us start with the Most ordered pizza toppings
This is according to several polls.
Pepperoni
Mushrooms
Onions
Sausage
Bacon
Extra Cheese
Then there is the pizza survey by a delivery source listed the following as being their top ordered pizzas.
Keep in mind that orders like these are often for convenience and to make many people happy at one time rather than specialty ordering.
Cheese
Pepperoni
Sausage
Extra Cheese
Domino's says that the average America eats more than "6000 pieces of pizza in a lifetime".
By 'pieces' I thing they are referring to slices.
Domino's rated the following as the top ten Pizza Toppings ordered in the US and also in Canada.
Pepperoni
Mushrooms
Onions
Sausage
Bacon
Extra Cheese
Black Olives
Green Peppers
Pineapple
Spinach
By the way, if you are wondering who sells the most pizza in America, here is a listing for you.
This is based on sales.
Pizza Hut
Dominos Pizza
Little Caesars
Papa John's Pizza
Papa Murphey's Pizza
California Pizza Kitchen
Who eats the most pizza anyway?
Apparently, in the US, New Jersey has the most pizza restaurants per person living there. I guess they must like their pizza in Jersey.
You may think that the US consumes the most pizza in the world.
But, when it comes down to pizza consumption per person, it is Norway who eats the most pizza.
I should note here that those are mostly frozen pizzas as well.
With the average slice of pizza owning about 300 calories in it, you can really get a bang for your bite.
A slice of pizza can provide you with your vegetables and plenty of protein.
You probably already know that the most pizzas are sold on Super Bowl Sunday. That would be over 2 million pizzas.
However, pizza is the second most popular fast food in America.
Sadly, pizza lovers may be surprised to learn that hamburgers are the most popular foods ordered in America.
Lastly, what wine should you pair with your pizza?
Naturally, that would depend on what is on top of your pizza.
For pepperoni pizza, try Cabernet Sauvignon, Syrah, Zinfandel or Merlot.
Vegetable pizza pairs well with white wines such as Sauvignon Blanc or Chardonnay.
Cheese Pizza can call for a great tasting Pinot Noir.