Mediterranean Diet Friendly Recipes for Thanksgiving.
These recipes are all great ideas for enjoying a healthier meal this Thanksgiving and holiday season.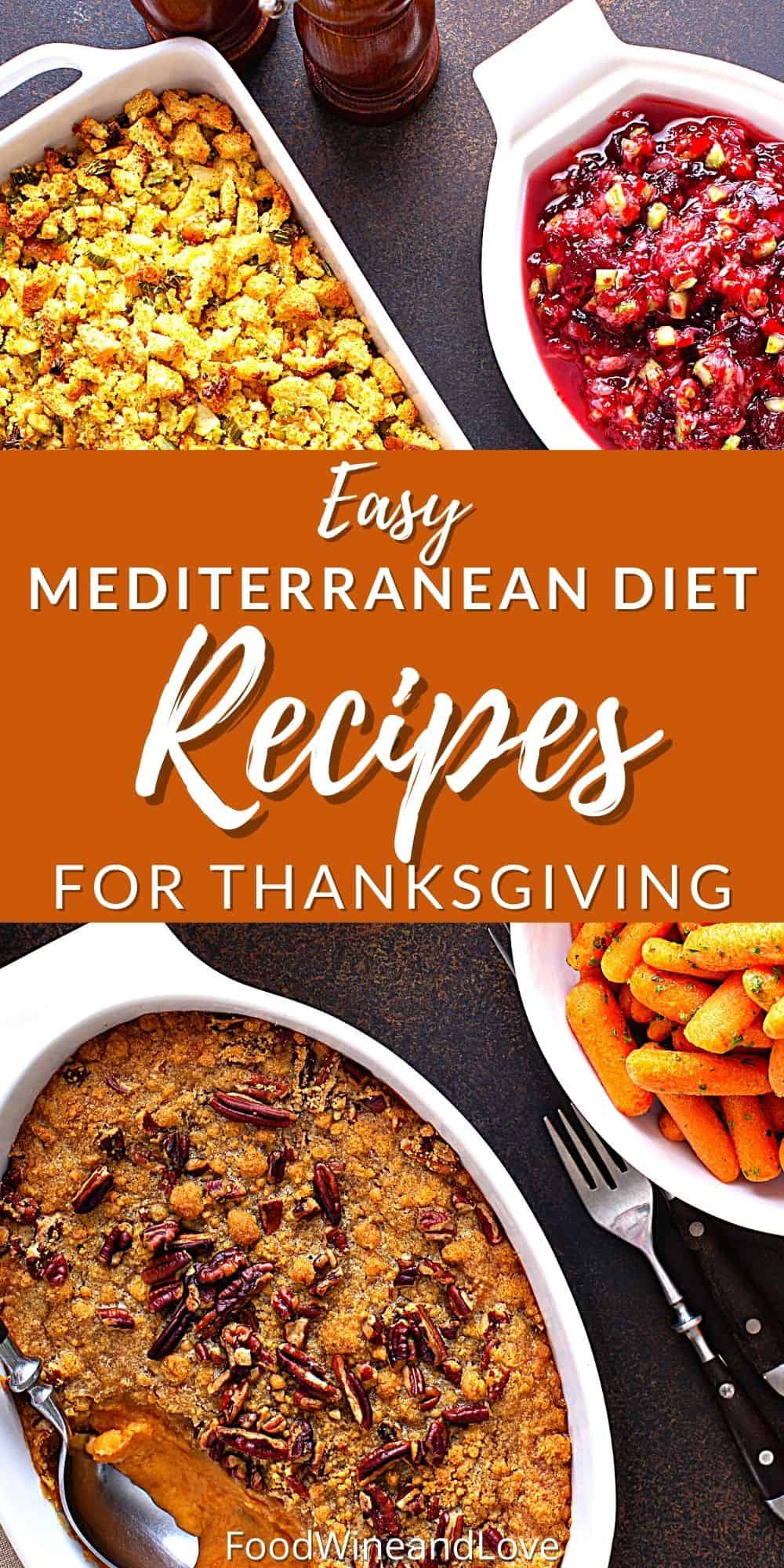 Mediterranean Diet Friendly Recipes for Thanksgiving
Followers of the diet know that you can eat a great meal without adding ingredients that do nothing good for you.
I will also mention that red wine is also something that we can enjoy with our healthier food this Thanksgiving.
You will also find some vegan recipes.
Many vegan recipes are also friendly to the Mediterranean diet.
It is a nice crossover for many of us diet followers.
Do you want to learn more about the Mediterranean Diet?
Find out how to follow the Mediterranean Diet here.
Here are some tips for anyone asking how do you make Thanksgiving dinner easier.
Obviously, most anything that you can do or make in advance to make your Thanksgiving day flow by easier helps. This mean making what you can make a head of time and freeze or store is so very helpful!
Here are some more helpful tips for you.
Designate what you can. That is, if someone asks if they can bring an appetizer, let them. It will not only make your life easier with one less thing to have to think about, it will make that person feel useful and thus, good vibes will be known. By the way, you can always suggest or provide your own low carb or healthy appetizer to serve in addition to theirs.
Planning is essential. That is, plan your menu in advance and then make a list of all of the ingredients that you will need for that menu. Shop for what you can a week ahead of time because, we all know what the grocery stores look like the week of Thanksgiving. uuugggg...
Do just what you need to do and not necessarily to impress the masses. Seriously, those folks that you see on TV or in magazines with those amazing Thanksgiving dinners with everything that you have never made or even tried, have put that visual together for the op. Think more about the folks and the memories and not so much about having to spend the entire day in the kitchen.
Think about clean up before you even make the mess. Moms know that you clean as you go when you are working in the kitchen. Those photos and memes that you see with the Thanksgiving dinner dishes stacked up all over the kitchen probably did not take place when a mom was in charge in the kitchen. To be honest, I am way to tired to clean up the kitchen after I have eaten my Thanksgiving dinner.
Mediterranean Diet Friendly Appetizers
Spinach Dip Made With Greek Yogurt

Everyone knows just how popular Spinach Dip is especially during the holiday season.
This dip got a whole lot healthier by trading out the bad fat.
The base of this dip is Greek Yogurt.
This red pepper dip is the right color when it comes to a dip for the holiday season.
It is also full of great flavor. Pita chips work well with this dip especially.
Easy and Savory Pumpkin Hummus
Pumpkins are essential this time of the year just as hummus is essential to the Mediterranean diet.
We really enjoy the unique flavor that pumpkin brings to hummus.
Plus, this is another easy recipe to make.
Mediterranean Diet Salads
Mediterranean Style Green Bean Salad.
This salad features green beans rather than the usual lettuce.
I am a fan of both green beans and lettuce however, I like the idea of variety too.
Note that this recipe comes with holiday colors too.
Easiest Greek Salad in Vinaigrette Dressing
This is my most popular salad recipe on this site.
It could be because it is such an easy salad to make.
However, this could also be a popular salad because it is so good too!
Red Cabbage and Carrot Cole Slaw

This Red Cabbage and Carrot Cole Slaw is a really colorful salad.
I like that it is a good alternative to the usual salad that is served on Thanksgiving.
This would be a great salad to bring to a holiday dinner that you are invited to as well.
Mediterranean Diet Side Dishes.
Simple Whole Roasted Cauliflower
Have you noticed how cauliflower has become so popular in recent years?
The popularity has a lot to do with the many ways that cauliflower can be prepared.
This recipe is an easy recipe for roasting a cauliflower. Simple but, good.
That is right! This recipe for soup can be made in a blender.
I like this recipe certainly because it is pumpkin soup and thus, is popular this time of the year.
However, being able to make this soup in a blender is really nice especially if you are cramped for kitchen space.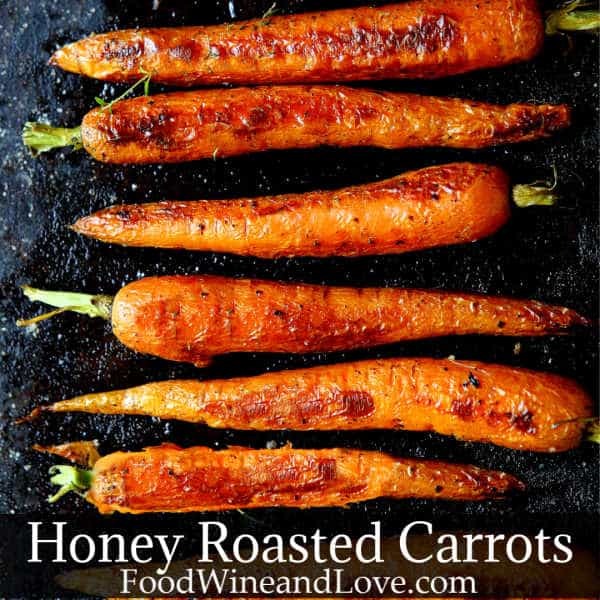 This recipe for honey roasted carrots is another easy recipe to make.
This is also a colorful side dish that looks good on a holiday table.
Kids really seem to like these carrots.
Mediterranean Diet Bread Recipes
How to Make Pita Bread
Pita bread is synonymous with the Mediterranean diet.
It is also an easy bread to make.
There is a lot that you can do with pita bread besides dipping it in oil.

This whole wheat carrot bread is a nice idea.
Med diet followers like this bread because it is made with whole wheat flour.
Others like this because it is made with carrots.
Veggie Ideas for Thanksgiving
Mediterranean Diet Honey Roasted Butternut Squash
Mediterranean Diet Roasted Potatoes
Broccoli Garlic Mashed Potatoes

Mediterranean Diet Friendly Desserts
Yes, you can enjoy desserts on the Mediterranean diet.
Like anything else, dessert can be eaten in moderation.
Some desserts are better than others too.
Chocolate Chip Cookies Made With Olive Oil
You can easily sub in another oil with less flavor.
Canola or vegetable oil would also work in this chocolate chip cookie recipe.
Mediterranean Diet Friendly Cake
This cake recipe is the quintessential cake for the Mediterranean diet.
You could serve it alone with some fruit on the side.
More daring folks could maybe add some ice cream on the side.

Orange Polenta Cake Made With Olive Oil

Vegan and Mediterranean Diet Brownies
Be sure to follow me on Pinterest| Facebook | and Instagram.
Also, subscribe to my weekly newsletter!

--KEEP SCROLLING--